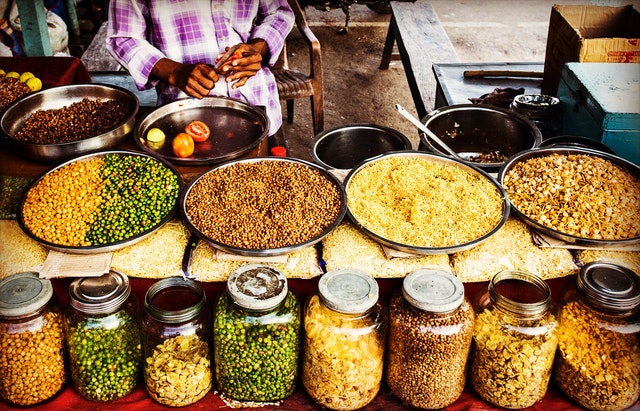 Brush Up On Your Spice Knowledge and Improve Your Food
The UK is known for many things including beautiful tourist destinations, exceptional sporting talent, and a world-class music scene. Unfortunately, it does not often receive applause for its cuisine despite giving birth to a number of foodie favourites including mince pies, Yorkshire pudding, fish and chips, and a full English breakfast. Being familiar with the spice offerings of various parts of the world, in particular, can help you transform even the blandest of dishes into a taste sensation. Here's a look at just a handful of spices that will be a very welcome addition to any kitchen.
Cumin is a Force to Be Reckoned With
If you are looking for a spice that can add a warm, nutty flavour to a variety of dishes, cumin should be at the top of your list. Cumin is a popular ingredient in Indian and Mexican cuisine and is sold whole or ground. It can be used to season chicken, soups, stews, curries, and even your favourite pork sausages. You can also use cumin to enhance the flavours of potatoes, couscous, lentils, chickpeas, and eggs. Although it has a distinct enough flavour to work very well on its own, it also tastes amazing when combined with other spices including garlic, cinnamon, cayenne, coriander, and turmeric.
Fresh or Dried Rosemary is a Winner
Rosemary is used extensively in Mediterranean cooking to add a subtle, pine-like flavor to an array of dishes such as Moroccan vegetable tagine and slow-roasted rack of lamb. It can be used fresh or dried in salads or cooking and is most commonly used in soups, casseroles and stews. It also complements poultry, meat, and fish beautifully and adds a new dimension to the flavour profile of mushrooms, grains, and potatoes. Rosemary can completely transform a beef or lamb roast leaving it juicier and packed with more flavor than you can imagine. Although rosemary is readily available from UK supermarkets, you may want to look into growing your own to ensure you always have some on hand. You can either buy rosemary plants or propagate cuttings and grow your own new plants.
Cinnamon is Extremely Versatile
Cinnamon should be a staple in every commercial or home kitchen. Apart from being extremely flavoursome, it is also one of the most versatile spices known to man. Commonly used in sweet and savoury dishes from Asia, the Middle East and North Africa, cinnamon is often combined with other spices such as nutmeg, allspice, and cloves. If a stew or curry lacks flavour, add a sprinkling of cinnamon before reaching for the salt. Want to add a new flavour dimension to your beans, beets, or potatoes? Cinnamon will do the trick! Cinnamon sticks can also be added to everything from mulled wine to stewed fruit while ground cinnamon can make for a delicious addition to shortbread, sticky toffee pudding, and banoffee pie.
Knowing your spices will serve you very well in a commercial kitchen and at home. By even just experimenting with a few basic spices you will be able to add tons of flavour to a large variety of dishes.