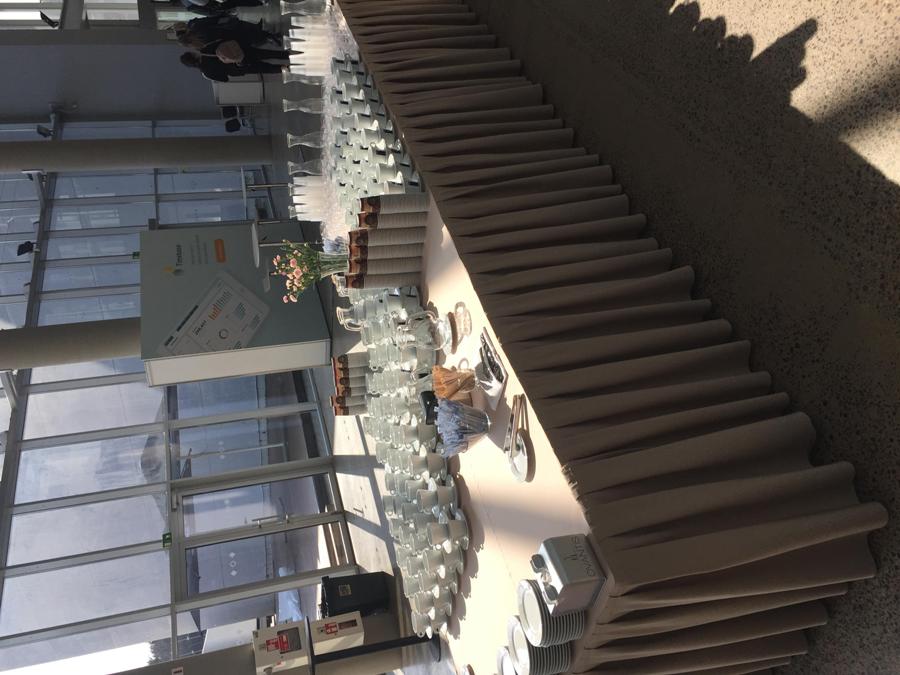 Are you worrying about an upcoming funeral or wake that you want to cater for? Whether you are trying to plan a wake for a loved one or helping a friend or relative, there are plenty of ideas that you can put together with little extra stress for a funeral buffet.
From simple magic equations such as for planning how much to make for each guest e.g. 1 serving = 4 sandwich triangles (2 slices bread), 1/3 cup potato salad, 1 pc cake, 2 biscuits or whatever; to hot servings of soup and sandwich or pies or indeed a bowl food, there is plenty of ideas out there.
The trick is in trying to rally as much help as you can including: help from family, friends or acquaintances. If no one's taking charge of practical things, it makes this stressful time even more daunting. If you find yourself in such a situation, do not hesitate to sound out mere strangers as help some times can come from very unlikely sources even for such things as guidance. You might be surprised how much people/strangers can help fill the gap as many of us share these similar experiences and are happy to chip when we see others going through it.
No one is prepared for a passing of a loved one and its likely budgets will be tight anyway. But do not sit in pity this is just you. It's the nature of funerals. It's also likely guest numbers won't be as crisp. It's difficult to tell how many friends my grandmother actually had and how many might be in position to turn up let alone knowing their contacts.
Still though, you will need to provide something in form of a fitting buffet for those able to come so it's important that you think carefully about the menu you would like to provide something that's not overly but just fitting for the moment. It might be just nice fresh sandwiches and cakes/biscuits is fine – with some additions like sausage rolls and crisps. It also just be plain sandwiches, just cheese, just ham, and maybe a bowl of salad and mustard/pickle on the side that people can add if they wish. All that's important is that there is a bit of something to eat, it doesn't need to be posh or even imaginative
It also matters What time the wake is. If it doesn't hit on a meal time, then sandwiches and cake/biscuits is fine. Where as you might want to pad it out with a salad bowl, maybe a bowl of pasta, some cheese and crackers if it is a meal time.
Here are some ideas to give you some perspective:

Menu Idea 1
Nibbles
Selection of Crisps and Nibbles
Snack Selection
Traditional Snack Selection - Pork Pies, Cocktail Sausages, Mini Sausage Rolls, Mini Scotch Eggs
Sub Rolls/ Mini Bagels
Selection of Subrolls & wraps - half vegetarian/meat
Pasta, Salads and Fruits
Traditional Salad
Selection of Chicken Drumsticks Platter
Cajun Chicken Drumsticks
Tikka Chicken Drumsticks
BBQ Chicken Drumsticks
Desserts
Selection of Mini Cakes
Menu Idea 2
Nibbles
Selection of Crisps and Nibbles
Snack Selection
Quiche Assortment
Traditional Snack Selection - Pork Pies, Cocktail Sausages, Mini Sausage Rolls, Mini Scotch Eggs
Sub Rolls/ Mini Bagels
Selection of Subrolls & wraps - half vegetarian/meat
Selection of Mini Bagels - Salmon and Cream Cheese, Cucumber and Cream Cheese, 3 Cheese and Onion
Pasta, Salads and Fruits
Potato Salad
Spicy tomato pasta
Selection of Chicken Skewers Platter
Cajun Chicken Skewers
Tikka Chicken Skewers
BBQ Chicken Skewers
Desserts
Selection of Mini Cakes
Vegetarian Menu Idea
Nibbles
Selection of Crisps and Nibbles
Snack Selection
Indian Snack Selection - Vegetable Samosas, mini spring rolls, aloo tikki, Onion Bhajis (v)
Mini Quiche Selection
Sub Rolls/ Mini Bagels
Selection of Subrolls & wraps - half vegetarian
Selection of Mini Bagels - Salmon and Cream Cheese, Cucumber and Cream Cheese, 3 Cheese and Onion
Pasta & Salads
Mixed Salad
Selection of Skewers Platter
Cheese and Pickle Sticks
Cheese and Pineapple Sticks
Strawberry and Marshmallow Skewers
Desserts
Selection of Mini Cakes
A Mixed Hot and Cold Menu Idea
Starters
Indian Snack Selection - Vegetable Samosas, mini spring rolls, aloo tikki, Onion Bhajis (v)
Mini Quiche Selection
Mains Meal
Home Made Chilli con Carne with Rice and Nachos
Home Made Three Bean Chilli served with Rice
Selection of Chicken Drumsticks Platters
Cajun Chicken Drumsticks
Tikka Chicken Drumsticks
BBQ Chicken Drumsticks
Desserts
Mini Cake Selection
Mini Chocolate Brownies
Fruits & Salads
Mixed Traditional Salad, Potato Salad
Do not forget drinks for the guests including Tea / Coffee / Juice / Wine / Beer