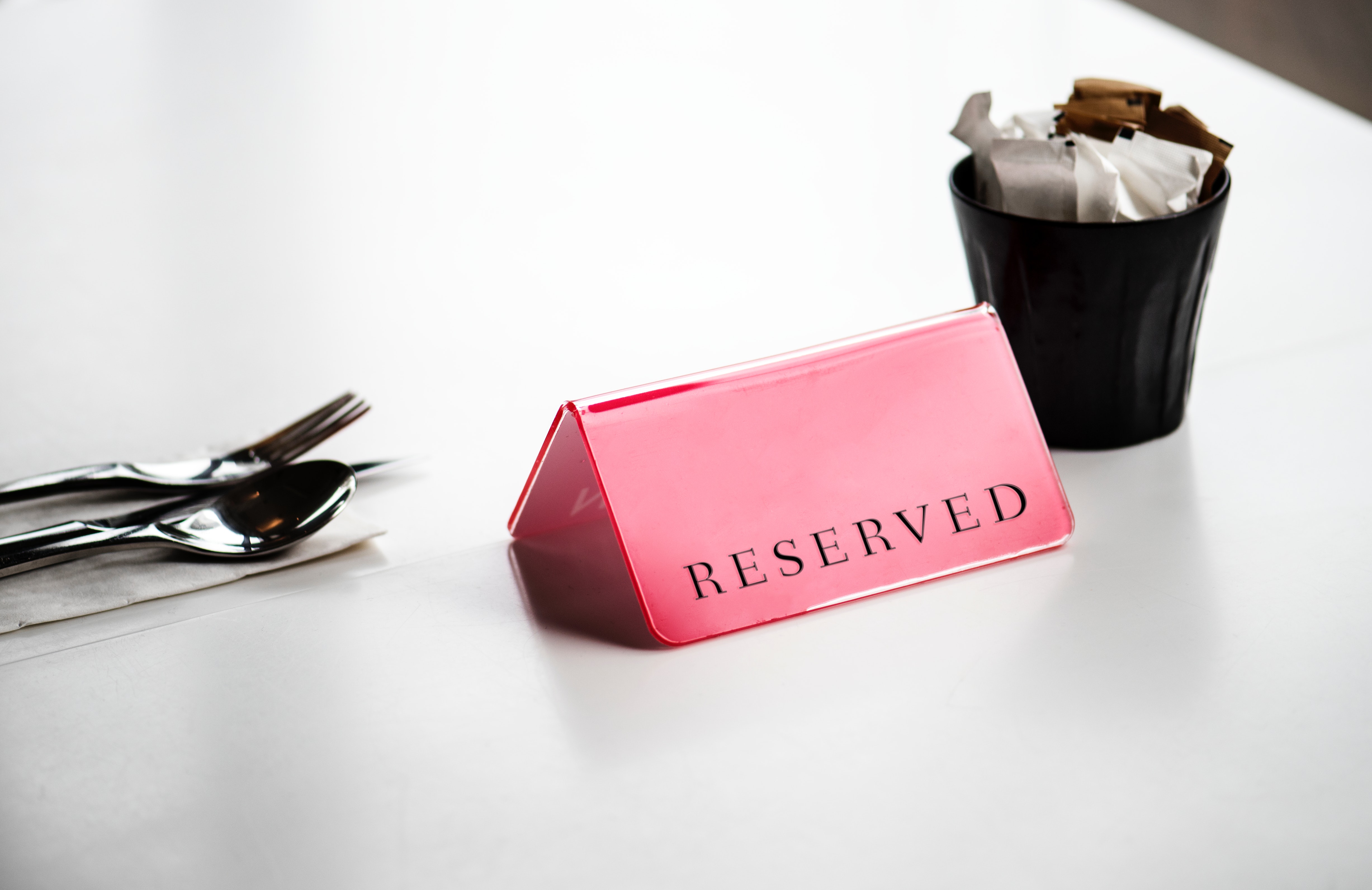 The Latest 2019 Event Catering Trends
Why is it important that an event organiser for yo follow and adopt the latest trends in event catering? Well, events continue to change both in their expectations and intentions to appeal to guests. Today's event buffet isn't simply a meal as in the past – it has to offer an experience in the form of creating opportunities for networking, conversations and interactions whether it be around the food offering or the event theme. The meal experience must enthuse, provide choice, deliver colours, textures and contours; all the while allowing for guests to enjoy in the day's chef's craft and creativeness. As has been reported, the stakes continue to rise in both guests' expectations on one hand and options and opportunities available to event organisers on the other.
It's needless to over emphasise the importance of the right event catering in the success of any event or indeed in delivering memorable event experiences. When organising an event be it a wedding, birthday, a corporate do or otherwise, it's now expected that you go over and above simply the provision of a meal. A bland meal does nothing to add to an event just as much as one lacking in colours , contours etc. In contrast, a well-crafted buffet menu brings with it creativity in harnessing food tastes as well as complementary colours and textures.
Here we bring you some of the 2019's highlights for a creative and well-crafted buffet experience
1.
The Advent of the Travelling Cuisine
Many guests' experiences including cuisines are those that they gain on their travels around the world and therefore those they expect to see or get from the event they've travelled to. Similarly, internationalisation and the globalised system mean food produce and experiences are ever becoming more interconnected and fused. This is what we're calling the 'The Travelling Cuisine' that's gaining wide appeal and trend among event catering practice and guest experiences. If you're organising an event therefore, harness opportunities in culinary adventures fusing international cuisines that complement each other creatively. This is also an easy way to not only gain appeal with guests but also an opportunity to showcase local and international highlights in a way that best complements the event. Guests will sure enjoy the choice and will have an experience to take back home with them.
Tip: Harnessing locally sourced produce when putting the buffet together and internationalising aspects of it will sure bring creativity to any event. This is our top tip for any 2019 event buffet.
2.
Local Showcasing
This may seem contradictory to the last top tip, but it isn't. First off, localisation and internationalisation in food and drinks service are both in trend. However, they require creativity to bring the right balance to an event buffet. The argument therefore goes that while travelled guests will want to reminisce on experiences gained on their travels, the same goes for those guests that will have travelled a long way to come to an event. They want to take something back home with them in the form of a local culinary experience. This is therefore your moment to bring out the best in local creativity including any culinary specials and local hot or cold drinks or indeed wines and spirits to give some local content to your event. A quality local butcher for the fine local meats, baker for the finest local pastry and bread creations or indeed drinks provisions from a local microbrewery or vintner will make for a great party experience.
Tip: If there isn't much of a local choice, there sure will be a regional option for you to adopt. This may even mean something as creative homemade non-alcoholic cocktails based on locally grown fruits, décor with local flowers and spices that are all a perfect way to allow guests to get in on the fun and start conversations on this.
3.
Smart Buffets, Smart Guests
Have you heard of the saying 'food for thought'? — well, literally, for a lot of guests today, this is what's is happening when they're consuming any food. The rising awareness of what's in a dish is increasingly a part of guests thought process even at event buffets. Guests are now more cautious and therefore gone are the days of events being an opportunity to indulge. In are the days where buffets have to be seen to be healthy and rich in choice. Besides, creativity around locally sourced fresh produce and internationally renown complementary superfoods is what will indeed give memories to your guests. It will also drive engagement of your guests with your buffet. The best approach is to have a well-planned menu that delivers on the increasing health ideas guests expect.
Tip: As a golden rule, planning your menu rich in proteins, low on processed food, low in fat by harnessing fresh meats recipes including chicken, fish, turkey and others plus plenty of salads and fruits, whole grains, superfoods and healthy snacks; will provide greatest appeal.
4.
Pick me and Go
Yes, the finger buffets are in trend but so are the small bowl fork buffets that provide guests with opportunities to pick and go. Events are increasingly an opportunity for networking be it among colleagues at work or family members and old friends we have long last talked to. It's a moment to catch up, share ideas, filling in the gaps and those informal break outs during events are the trendy thing. Perhaps the other reason for the 'Pick me & Go' trend is in the opportunity for guests to have choice of what and how much to have without encumbering them with a big plate to carry around.
Tip: A well laid out and labelled food station with self-service points and services is a key element. Add a little bit of entertainment to it so it's the centre of the event.
5.
Food-Based Entertainment
Building on from the previous tip, food entertainment is gaining wide appeal for many events be it company or private event. It's one way to attach an experience to a buffet. A food station complete with the décor, food carts, music and linking to other activity stations are some of the in trend ideas. The idea is for this station to be a centre of any immersive experiences as part of your planned event activities. Food can also similarly be made an activity itself by bringing in professional teams to provide an interactive cooking class of local delicacies that will undoubtedly live in your guests' memories.
Tip: Age old dishes can be a great way to bring fun to an event. Similarly, food stations such a tortilla bar, crepe bar, candy bar, BBQ station, hog roast station or indeed a pizza station will create a lot of verve all right in front of your guests.
6.
Authentic Hot Drinks Station
It's now possible to have a full drinks station right in the centre of the event without much space. Use this to bring an authentic feel to your event through providing options for coffee lattes, cappuccinos, hot chocolates; or indeed a tea station brewing authentic teas. Gone are the days for hot flasks littering tables with tacky disposable cups and instant coffee granules. Bring in the flavours of filter arabica coffee to fill the room and bring a Costa feel to it. Besides, many guests will be aware of the health benefits of teas and coffees that will be part of their diet plans already.
Tip: A tea station will assuage some booze cravings according to research. Go for quality choices of fresh filter coffees and authentic teas some with flavours.
7.
Tapas, Bowl Foods and Drink Pairings
The convenience of grabbing has been discussed already. Complementary pairings of drinks and the right Tapas or Bowl food gives an extensive set of options to help you impress. The options here are only limited by imagination but in here is a much bigger opportunity for your event – educating through experience. While guests will be pondering on the unique combinations and cuisines amongst themselves, they'll at the same time be learning about new flavours and textures as a result – creating a massive win-win. These are therefore an increasing part of 2019 buffet trends.
Tip: The ideal complementary drink is best if locally produced to bring authenticity to the buffet. For maximum impact, pair each food with its own drink, and display each combo on its own station. Different station locations will encourage guest interaction, while small portions will allow guests an opportunity to try everything without becoming overwhelmed.
8.
Inclusive Dietary Menus
The trend towards inclusive dietary options has been on the increase over the last two decades. Recent reports show that up to 6 in 10 people in Britain have a special dietary requirement. Some of these are indeed for medical, religious or other reasons. Be it vegetarian, lactose intolerance, halal or paleo diets, there's a myriad of special diets that events have to be aware of. For any event, its important that you ask your guests if they will require any special dietary provisions. A buffet that best suits many guests' requirements will add to the event experience as there wont be many frustrations among guests.
Tip: Try to create separate stations for those foods that will appeal to special requirements while consider a boxed meal for the strictest dietary needs such as gluten intolerance to avoid any contamination. Vegetarian or Halal guests will be more confident with their food if it's away from non-halal food. Advance planning will ensure optimal provision.
9.
Green Action
Globally, we're all becoming environmentally aware. The U.K. landfills are in the main food dumping sites and this is instigating a movement towards reduced food waste among many people including your guests. This requires event planning to be conscious of not only optimal food planning but also proactive actions towards ensuring the event activities are of little impact to the environment as is possible. This extends to such things as use of disposables that will ultimately end up in the recycling system. Locally sourced food also comes with less food miles so will be a preferred option. Similarly, an outdoor event that won't require much energy use in heating and lighting will be preferable to one indoors. It's basically all the resource planning that shows a smart approach extending to such things as innovative waste management and more biodegradable and renewable food packaging that guests will be looking for. Above all however, cutting down on food waste at events can ultimately mean lower costs and a greener earth.
About the Author:
Emma Greenfield is the Proprietor and Manager of Benons Catering, a quality professional catering service with a local emphasis. She holds a First-Class honours Degree in Tourism and Hospitality and a master's degree in project management with a Particular interest in the Food and Drinks Sector. Emma writes extensively about the catering events and food and drinks scenes in the U.K. Contact Emma at info@benonscatering.co.uk