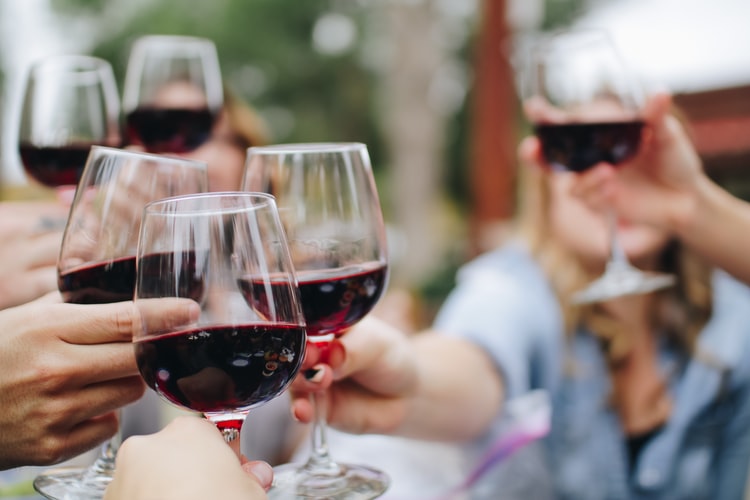 What Wines Will Pair Best With the Food at Your Next Event?
Kylee Ryers - 25th July, 2019
When looking to pair wine and food, there are thousands of potential pairings that exist. During the course of one event, you have the option of creating hundreds of potential pairings. Whether you are hosting a large event or a small party, it may seem like an overwhelming task to find the best wines to serve with your catered menu. This is especially true if you are not a regular wine drinker. However, there are some simple recommendations that you can follow that are sure to impress your guests.
BBQ food and casual parties
Even when you are not serving a fancy or formal menu, planning wine pairings in advance is still important. Between family reunions and children's parties, there are certain wines that will always work well with the menu items found at these gatherings. First, consider your appetisers. At less formal functions, you will likely be serving fruits, fried foods, and a basic assortment of cheese as guests start to arrive.
Any time you are serving a mix of foods that range in texture and taste, sparkling wines are the way to go. Since sparkling wine is one of the most versatile options, is widely enjoyed, and can easily be turned into mimosas and bellinis, this is a good choice to keep on hand. Choose between selections such as champagne, cava, or prosecco. When serving your main course (e.g. burgers, hot dogs), choose wines that are higher in acidity. This will help break through the fat found in the meat. Examples of good pairings include dry rosé, sauvignon blanc, and white wines from Alsace.
In addition to offering appropriate varietals, the way you serve your selected wines is critical to consider. For example, instead of using nice wine glasses that can become damaged and that do not match the tone of your event, canned varieties of wine are durable and easy to serve. This is especially helpful for parties held outdoors, as it reduces the risk of breaking glasses.
Christmas menu
For many, the Christmas season is associated with time spent with loved ones and incredible food. When looking ahead to Christmas, it is never too early to plan your wine selection. As with almost any appetiser course, champagne is a fantastic way to kick off the festivities, due to its outstanding flavour and versatility.
If you plan to serve ham or fish for your main course, you can continue to serve bubbles, or switch to a light white wine. These wines will also work nicely with side dishes such as salad, smoked salmon blinis, quiche assortments, and root vegetables. For the dessert course, champagne or another sparkling wine almost always pair well.
Corporate events
If you are looking to serve wine at your upcoming corporate event, it is of first importance to offer multiple wine varietals. Since you will likely be catering to a wide range of preferences, be sure that you have a selection that nearly all wine drinkers will enjoy. Making this consideration will also help you ensure that there will be wines that pair well with nearly everything you are offering.
Because buffets usually feature a big spectrum of flavours, aim to choose two red wine options, and two white wine options. For the red wines, select one light to medium body wine (e.g. pinot noir), and one full body wine (e.g. cabernet sauvignon, malbec). For your white wines, choose one that is higher in acidity (e.g. sauvignon blanc), and one that is a bit more mild (e.g. chardonnay).
Even when you've taken the time to carefully consider wine pairings for your catered gathering, always be sure to take your guests' preferences into consideration. If you know that certain guests will not enjoy specific wines, select an alternative that they will enjoy instead. This will ultimately help create the best possible wine pairings at your next event.