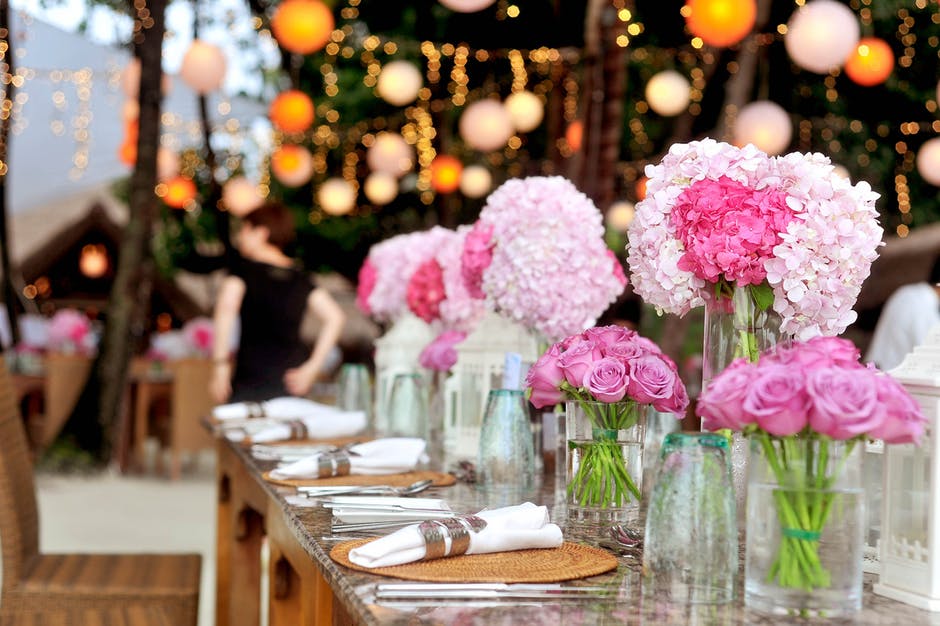 Unique Wedding Catering Ideas That Will Reduce Food Waste
By Kylee Gray - 16/01/2019
Catering for a wedding typically costs British couples £5,862, according to Bridebook's National Wedding Survey 2018. Meanwhile, 33% of couples admit to overspending on food and drink, which typically results in having a surplus amount of food left over. Therefore, working with your professional wedding caterer to choose party food which offers value for money is crucial. Similarly, selecting a menu which is sure to be a hit with your guests will ensure waste is kept to a minimum.
Country-specific cuisine
A great way to ensure that your wedding buffet is a hit and doesn't go to waste is to serve some of the British public's favourite dishes. A Belling survey recently revealed that Italian cuisine is one of the nation's top choices at meal times. Mini meatballs and tomato bruschetta make great Italian appetizers. Whereas, a supersize Italian main meal in the form of pizza in multiple flavours is the ideal way to keep your wedding party happy and full. Alternatively, if spice is more your thing, opt for an Indian themed menu, complete with curries, rice and traditional sweet desserts, such as Gulab Jamun.
Make your wedding food fun
Weddings are about love and celebration. And the perfect way to celebrate is to have fun with your wedding food. Rather than simply opting for a traditional buffet of sandwiches, vol au vents, and traditional snacks, add in some unique food options too. Guests young and old will enjoy tucking into some authentic sweet and savory popcorn served straight out of a popcorn machine. Whereas, a chocolate fountain will create a stunning centerpiece and a moreish treat for everyone. You could even end your party with a bang by serving up fresh, steaming hot dogs to ensure that all your guests leave with a smile on their face and a belly full of food.
Head outdoors
Most couples choose to wed between the months of May and September when the weather is warmer and drier. Getting married at this time of year presents the perfect opportunity to cater for your guests in the great outdoors. A hog roast is the ideal food to offer your guests following your nuptials and is sure to go down a treat. However, make sure you offer an alternative for any vegetarian guests, such as falafel pitta bread and salad. Or make the most of the weather and the time with your loved ones, by hosting a large barbecue, complete with sausages, burgers, kebabs, and ribs.
Give your guests a sweet surprise
Following a satisfying platter of salads, sandwiches, dips, fruit, rice dishes, and quiche, your guests will expect a tasty dessert. Take this opportunity to surprise your guests by hiring an ice cream van for the day. Ice cream will particularly be a big hit with any young guests at your do, and there's unlikely to be any leftovers, either. Or, you could treat young kids to a candy floss cone, while the adults devour your wedding cake.
It's important that couples get their wedding catering spot on to avoid overspending and food waste. Therefore, choosing fun and much-loved options is the way to go.