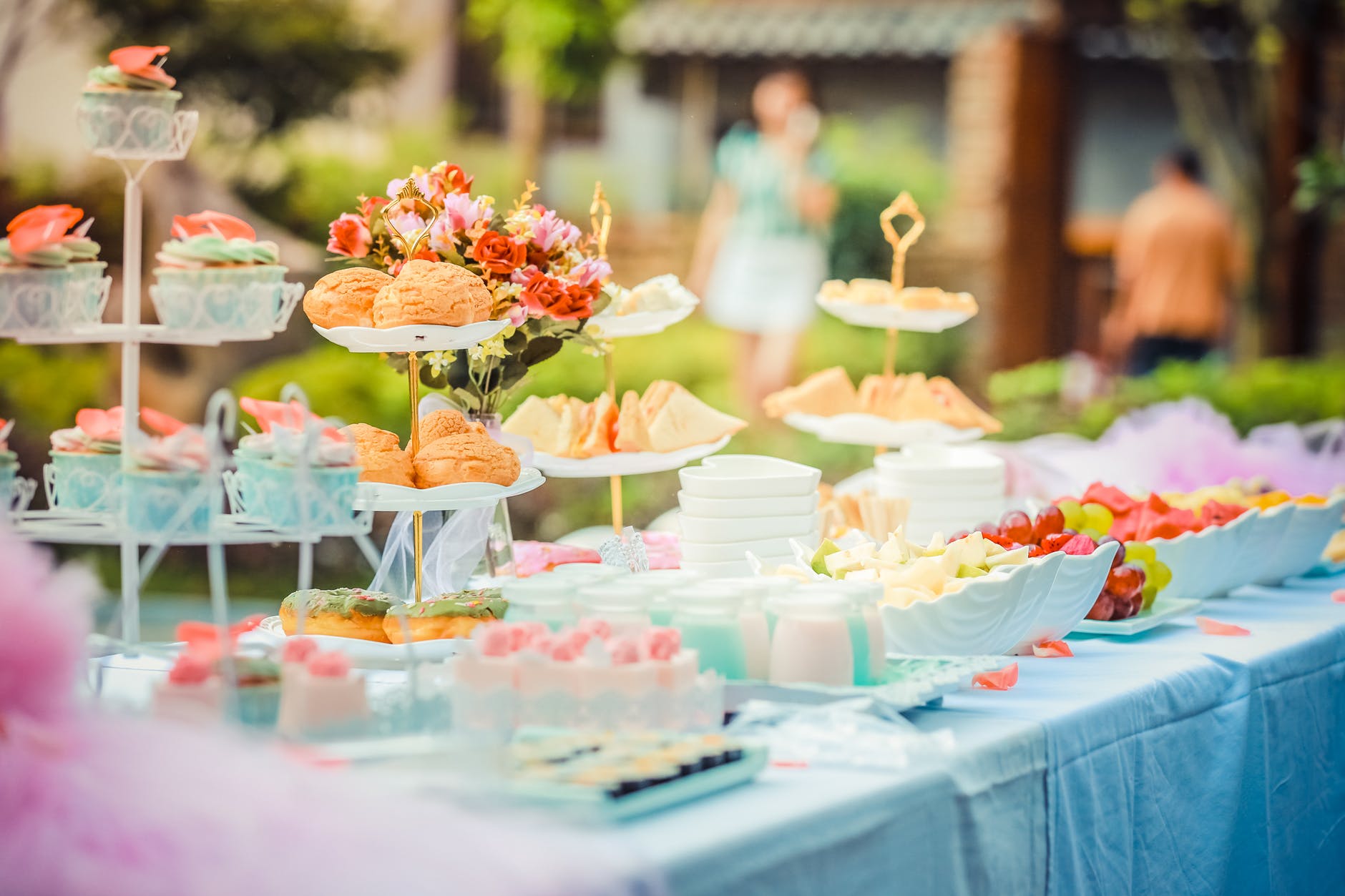 How To Serve Sustainable Food For An Eco-Friendly Party
Kylee Ryers - 8th July, 2019
Today's consumers are getting more and more conscious of the environment. One survey found that 70 per cent of individuals believe that consumers are responsible for the future of the environment, which is why many have been changing their habits accordingly. Going green is among this year's latest catering trends, which is why event planners should be more aware of what this exactly entails.
Minimise Waste
UK consumers are some of the most eco-friendly in the world. Even when it comes to parties and gifts, many opt to do it the eco-friendly way. Sustainable gifts made from natural sources have gained mainstream popularity in the nation, which - needless to say - also reduces waste. On a similar note, the recycling rate for UK households is increasing, going up from 45.2 per cent in 2016 to 45.7 per cent in 2017, and 70.2 percent of packaging waste was either recycled or recovered, far exceeding the EU target of 60 per cent. While recycling is a great way to minimise waste, caterers can help by using materials that create no waste at all.
Instead of using disposable cutlery and containers, for example, caterers can opt for sustainable, reusable items made from natural sources. While these usually require more time and effort to clean, maintain, and transport, guests will appreciate not having to look for eco-friendly ways to dispose of these materials. On occasions when using disposables is unavoidable, they should be made of paper and should be compostable. Caterers can also minimise food waste by serving buffet-style meals while encouraging people to take only what they can finish, or providing food in varied portion sizes. Donate leftovers to local charities to prevent any food from going to waste.
Use Locally Sourced Materials
Serving local food is great for the environment because it lowers your carbon footprint. And because the foods travel for a much shorter distance, these foods are often fresher and healthier, as local food producers often grow organic produce. Patronising local farmers also forces caterers to base their menu on the seasons, which encourages creativity and makes meals more exciting.
Using locally sourced materials — and not just food ingredients — also boosts the local economy, helping your community and your business in the long run. Making a point to support the community is also great for your image. And while local materials may seem more expensive, they're often higher quality, so you're actually getting more value for your money.
Choose Your Venue Wisely
When hosting an eco-friendly party, it's important that you also take into account the venue. Choose a location that will require minimal energy to light and heat. For example, holding your event outdoors won't consume much energy for lighting and temperature regulation.
Or if the weather doesn't make an outdoor event possible, try to host your event during the day, in a room that lets in plenty of natural light. Your venue will greatly affect the kind of food that can be served, so set your expectations accordingly. And of course, communicate the logistics clearly to your caterer.
Calling yourself eco-friendly takes little to no effort. But are you putting your money where your mouth is? Serving eco-friendly food at your event isn't just good for the environment and your conscience. It also boosts your image to the public, especially your eco-conscious guests. It's these little details that show you truly care.