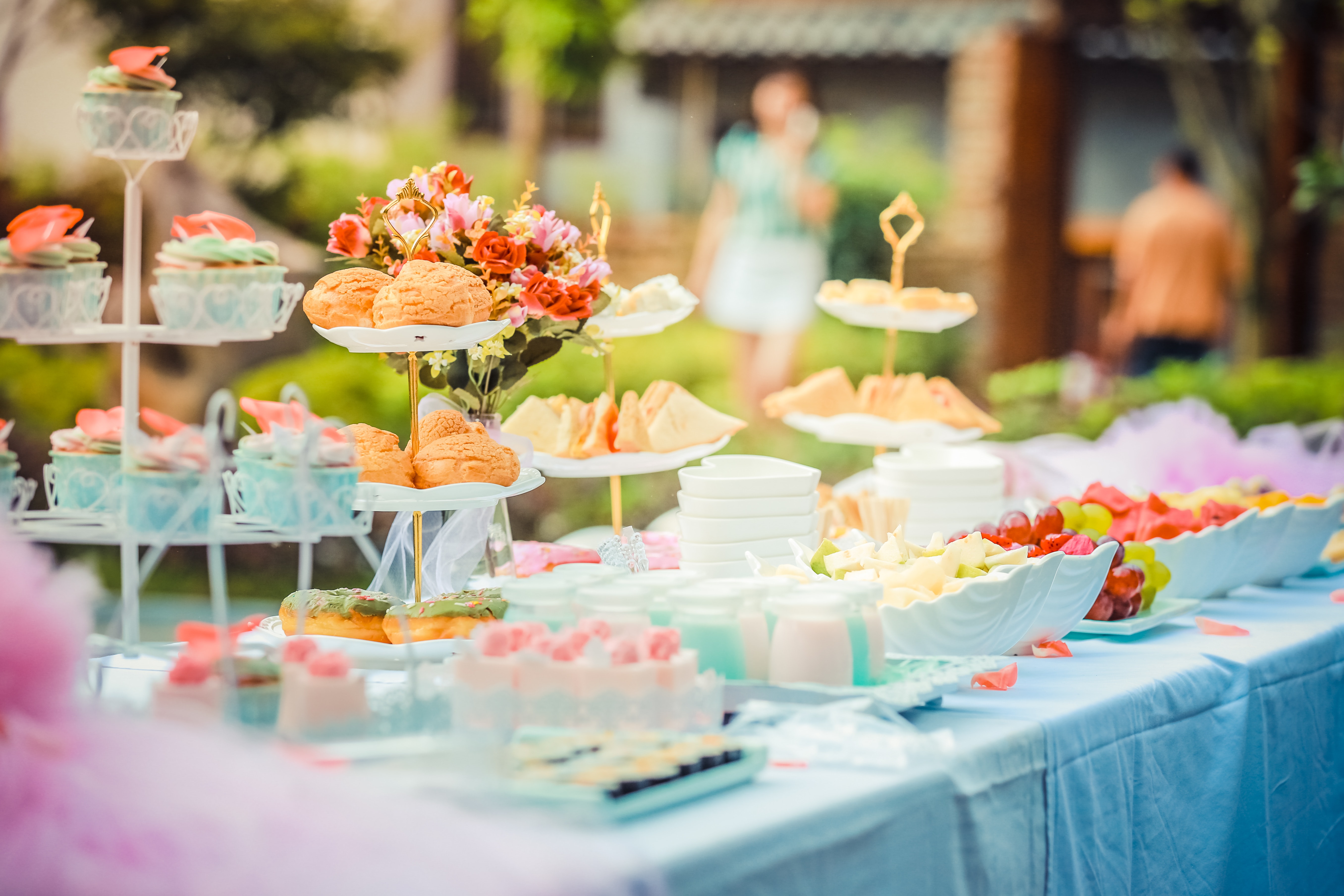 New Trends in Sustainability For Your Wedding Buffet
Kylee Ryers - 21/01/2022
A recent
survey done by Deloitte
found that 80% of British people want to live in a more sustainable and eco-friendly way. This means
cutting down on food wastage
and reducing your carbon footprint. When you are thinking about your wedding buffet, there are plenty of ways that you can be more sustainable. Filling your buffet table with seasonal ingredients will mean that the food you are serving is tasty and fresh. You can also offer your guests some delicious vegan options that are full of flavor. Once your wedding is over, let your friends and family take home any leftovers so nothing is wasted. Living sustainably is important for the planet, and your wedding can be part of this.
Locally-sourced food
There is a big trend for having local weddings, and many couples decide to have a city wedding in the UK.
City weddings are cost-efficient
for your guests and you won't have to go far to source everything from the wedding dress to the cake - this reduces your carbon footprint. If you want to make sure that your wedding buffet has a low carbon footprint too, ask your caterers to make sure as much of the food as possible is locally-sourced and seasonal. The fresh fruit skewers can be made with
seasonal berries in the summer months
and the homemade coleslaw can be made from locally-grown carrots, cabbage and onions.
A vegan feast
According to The Vegan Society, more than 600,000 people in the UK follow a completely vegan lifestyle. Vegan food has become incredibly popular, and is generally more sustainable than meat. 90% of couples getting married offer some vegan dishes at their wedding. For your buffet you can offer beautiful platters of fresh fruits, marinated vegetables in rolls and wraps, and some tasty vegan dim sum. Even if you decide to have a flame-grilled barbecue for your wedding, you could offer delicious vegan burgers made from soy and legumes. There are
lots of alternatives to dairy
that you can have at your wedding too. A fun milkshake bar can use oat and almond milks as a dairy alternative and you can have vegan cheeses on your cheeseboard.
Takeaway boxes
Reducing wastage is incredibly important, especially when it comes to food. 25% of couples deliberately over-cater for their celebration, to make sure that nobody goes hungry. Sadly
10% of wedding food
ends up being thrown away. This often can't be helped, as 15% of people don't finish their sit-down meal. If you're having a buffet however, you can limit any wastage by providing takeaway boxes at the end of the evening. That means that your wedding guests will not only get a tasty buffet at your reception, but can also take home a few treats to enjoy the next day.
If you want to live in a sustainable way, the food that you offer your wedding guests can reflect this ethos. Ask your caterers to fill your buffet table with seasonal, locally-sourced food with plenty of delicious vegan and vegetarian options. There will be something tasty for everyone, but with a low carbon-footprint.