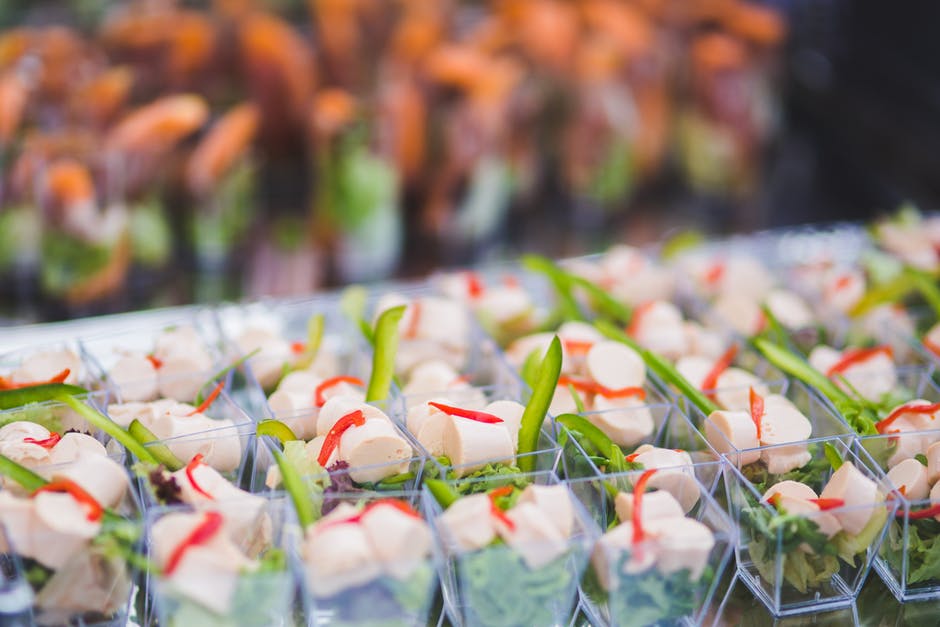 A Guide To Accommodating Food Allergies At Events
By Kylee Gray - 19/01/2019
Over 2 million people in the UK are presently living with diagnosed food allergies, as estimated by Allergy UK. Food is often a critical component when it comes to planning events and throwing parties. As a host, one of the main considerations that you must have will be accommodating the dietary restrictions that guests have. Particularly, if those restrictions are because certain food has adverse effects on their bodies. So how exactly do you accommodate guest food allergies when you have an event?
Asking for Clarification in the RSVP
Around half of the individuals who believe they are allergic to something end up not being allergic to anything, according to a study by Northwestern University. Still, this does not mean that a host must assume the same of their guests - especially as real allergic reactions can make individuals itchy, swell up, or even have difficulty breathing. In extreme cases, it may result in anaphylactic shock. Hosts should therefore make use of an RSVP system to get a final headcount and include a section that allows the guest to say what they are allergic to. That way, hosts can tally all the information to see how many attending guests have food allergies and adjust their menu plans accordingly.
Create a Separate Allergy Menu
Some of the more common food allergy triggers are milk, peanuts, shellfish, and eggs. When a significant amount of the attendees mark on the RSVP that they have food allergies to a lot of the items on the menu, it helps if the host prepares a separate menu. It can be a menu comprised of food that is completely free of any ingredients that can trigger allergic reactions. The host can even include the people who have dietary restrictions because of gluten allergies and other pre-existing medical conditions. It is best to have a discussion with the chef or the caterer about what food items can go great with the separate menu for guests with particular allergies.
Labels Are Your Friends
Erring on the side of caution is often a good rule of thumb for event planners and hosts. Even when people have marked what they are allergic to on the RSVP and you've got a separate allergy menu set up, it's good to be cautious. You can have labels on the menu items and even incorporate them into the decoration of the buffet spread. For sit-down dinners, having little menu cards with labels are functional and classy to boot. Use clear writing or large printed fonts to mark out the ingredients of the fare option so people can see for themselves what they are helping themselves to.
Any aspiring party planner aims to make the food memorable for the right reasons. Being proactive about food allergies is a great way to ensure your guests can enjoy the food without any worries. It also ensures that the host also has one less thing to worry about.