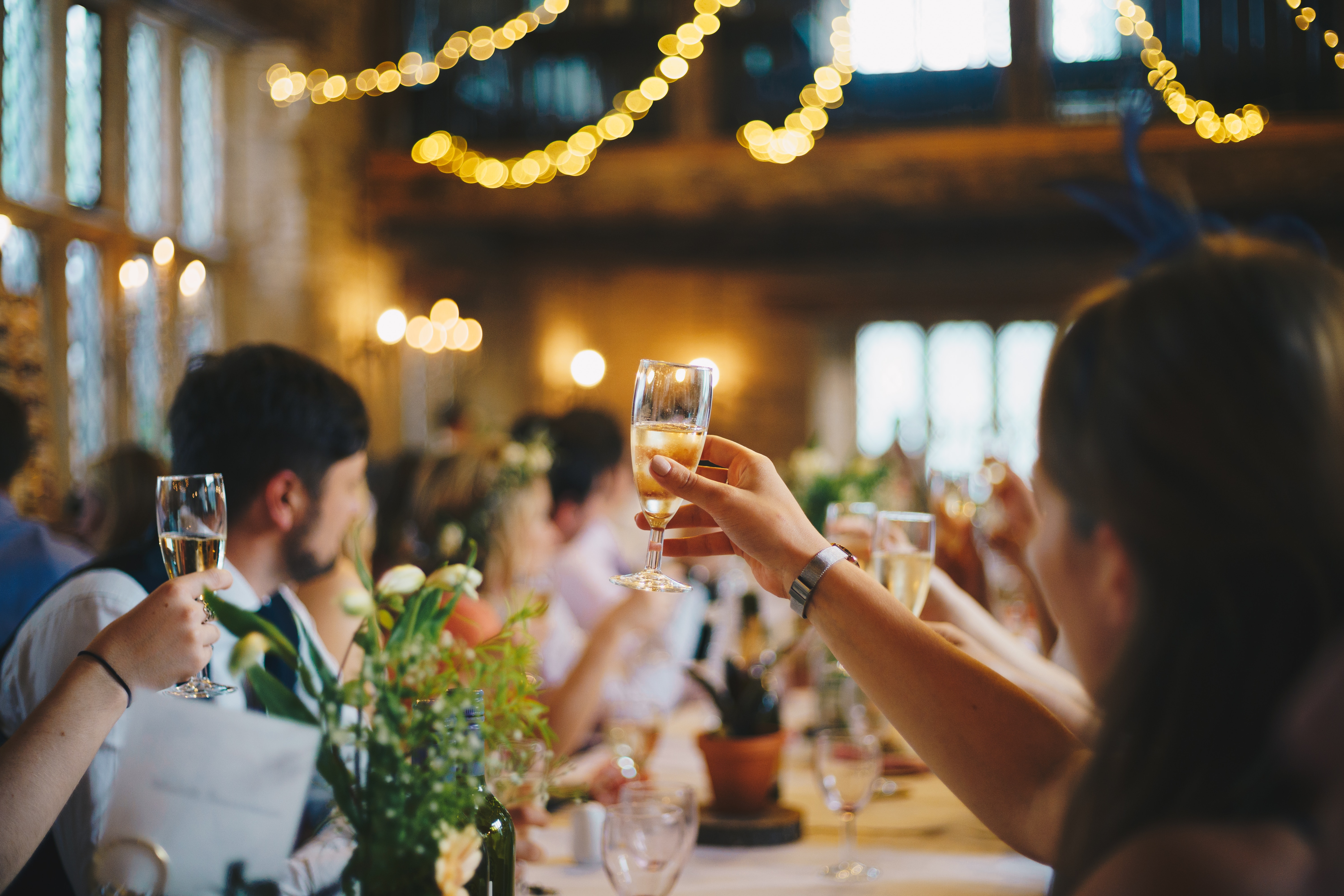 7 Simple but Important Event and buffet Tips for any Party be it a wedding or Corporate do
When you have a catering need, be it for wedding, private parties, Corporate and Office needs, you undoubtedly and understandably will be looking for a leading catering service that's able to provide world class cuisine to meet your event needs. Sometimes doing this requires that you establish links with local caterers and make efforts to building and maintaining ongoing relationships with a range of event providers. Many providers will be happy to build these links usually by trying not only to meet the needs of their clients' events but also going the extra mile. In meeting these needs, professional providers know that that secret to these long lasting relationships also lie in understanding the needs of their clients and reorienting their processes and staff to constantly trying to understand, address and meet any needs or solve any concerns that may arise with their clients from time to time. Only through this process of building such an ethos, can the best services realise success.
But what else does and can a provider have to be?
1.
Flexibility
While most catering companies would have various channels to place orders such as by telephone, text, via website (using the online query form on the Contact Us page) or simply by email, these normally only support advance orders. Yet the reality of event catering however is that sometimes this can be ad hoc requiring impromptu catering needs for clients. The top catering services are therefore flexible to meet these varying needs of their clientele to ensure that communication is not only quick and flexible but that it fosters activities that aim to meet the needs of various events such as same day, late night or early morning needs sometimes required 1-2 hours of inquiry for some clients.
On the other hand, we advise that in the main companies and individuals allow as much time as possible 48 hours of the event date to ensure that their needs of high-quality catering services can be met with more time to allow for flexibility. Smaller family catering services with years of expertise are best suited for these sort of situations as they'll have built years of knowledge and leadership among their ranks to understand clients needs in these situations and advise accordingly. On the other hand, having built ongoing relationships with clients this can be a basis for understanding of service quality levels that are required for a client even at short notice needs.
2.
Peripheral services
A good catering service should bolster a wide range of services to complement such unique event activities and tasks such as managing itineraries for corporate or office events, specialist equipment for remote events such in farms or countryside among others. This capability is normally built over years when companies work with their clients to understanding event specific needs such as in fields as music and the arts, business services, sports and events and others understanding the needs of working with various sized events and the range of budgetary needs and constraints.
What else?
3.
Collaboration
Both you and your provider have to think about every intricate detail of your event including such things as textures of the décor, flavour combinations in the menu, nature, size and cost of the venue among other things. This is the only way to avoid clashes, as relationships rely on trust building and understanding of each other's needs and capabilities.
4.
Explore Options
Both you and your provider need to understand the options and choices available within the constraints that could include budgetary constraints and time constraints that ultimately can impact on such choice issues as the variety of contours, colours and textures important to impress guests.
5.
Understand Event Needs
Working with your provider will also ensure that there's shared understanding of key event factors as the optimal space, right equipment needed to help ensure such things as the correct PA system hot holding equipment, the right marquee, the correct size chocolate fountain all meet the needs of the event. A 600-guest chocolate fountain may overwhelm an event of 50-guests for example while needlessly costing more; while on the other hand, a 40-guest marquee may be overwhelmed when even 10-guests more turn up and heavens open up.
6.
Allow Plenty of Time
Working with your providers in plenty of time is an adage that remains true for all successful events. Try to work with your providers so much is done ahead of the event as is possible– there's always plenty to do as the event date quickly approaches that can sometimes mean such things as undue fussing over food.
7.
Understand Event Constraints
Control the constraints mainly the quality levels that can support the budget available and time required both ahead of and for the event. It's suggested that being clever with your event budget to for example looking out for those expensive items such as catering or venue particularly for large events. So a clever combination of items can be key to keeping some of these constraints under the lid. Try advising and talking through with your providers. An example is for your caterer using optional cheaper menus in an innovative manner such as cheaper cuts of meat in slow-cooked one-pots to great effect.
Some Top Tips for Event Catering from Expert Emma Greenfield
· It goes without saying that when catering for large events, 'less is more as 'the old adage' goes and is worth keeping in mind for all event organisers. A simple but well-planned bowl food buffet can be better at meeting the tastes of guests and event needs than a much more elaborate spread with lots of different and contrasting flavours and foods.
· Fork buffet can be of great appeal at events particularly if they can be eaten with one hand as they support interaction among guests, remove the need for wash facilities and inconveniences. Therefore, unless essential for the event and with the right facilities such table and chairs, it's advisable that meats requiring cutting with a knife and fork be avoided.
· The key to a spread is simplicity that innovates around complementary colour combinations and varying heights and textures that make food look interesting and inviting for guests. Spacing canapés out well on simple trays does help the food speak for itself.
This article is presented by Emma, the director and manager of Benons Catering. For any upcoming events, consider Benons Catering as you wedding, private, or corporate Catering Service and company of choice. You are welcome to browse Benons Catering's extensive selection of services such as equipment hire, event planning, remote catering, menus and packages at www.benonscatering.co.uk.
Corporate Office & Business Catering at your door whether for
Customer & Staff Events
Staff Training
Grand Openings
Outdoor Affairs
Corporate Breakfast or Lunch Meetings
Holiday Parties
Boxed Lunches
Picnic and Lunch Bags
Product Launches
We make any kind of event extra special and with our professional staff and the extensive knowledge of the industry, we are confident that you won't be disappointed.
We freshly prepare our mouth-watering menus on the premises and we offer a bespoke service to cater for any individual requirements; making sure all your favourites are on the menu, no matter the scale of the event, the number of guests or the dining preferences.
Sample buffet Food List
Lunch: Cold Traditional Buffet style
Selection of cold sandwiches
Pork pies
Sausage rolls
Scotch eggs
Hot n spicy chicken wings
Salt & pepper prawns
Feta salad
Pesto salad
Crisps
Mini cake selection

Hot Traditional Dinner Style:
Beef chilli con carne/ 3 bean chilli, Served with potato wedges, rice, tortilla wraps, nachos, grated cheese, side salad
Chicken Tikka Massala/ Vegetabale Tikka Massala, Served with Chips, rice, naan bread, Spring rolls, Samosas, onion bhajis
Breakfast: Full Monty breakfast-
Bacon, sausage, eggs, beans, mushrooms, hash browns, tomatoes, toast, fried bread
Bacon Roll/ Sausage Roll/Egg Roll/ Hash brown Roll
Porridge with syrup
Cereals & milk
Mini danish selection
Teas/ coffees/ fruit juice

Pack and Go Lunch Style:
Individually packed lunches-
Sub roll sandwich
Packet of crisps
Packet of biscuits
Piece of fruit
Cake