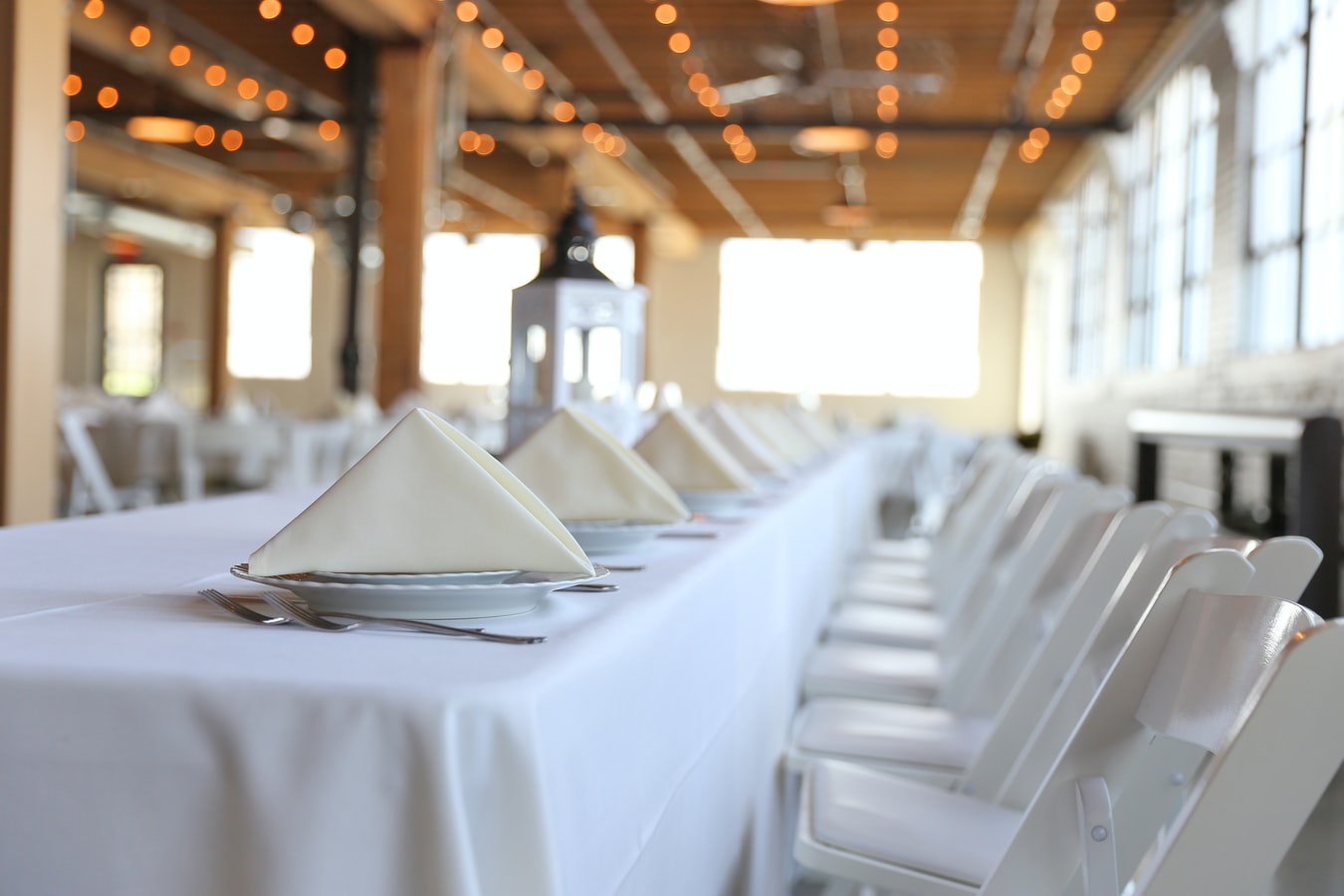 By Kylee Ryers - 07/04/2021
3 Dinner Party Catering Styles That Add Elegance In Formal Work Dos
The average cost for full-service catering in the UK ranges from £600 to £2700, according to price estimates on Bidvine. The key to hosting a stress-free dinner party or any other social gathering is being a relaxed host. Your ultimate goal is to impress guests with delicious meals without much hassle. So, when planning an event, factor in how you'll serve the food and learn everything about your serving style. For instance, if you pick buffet style, be sure to research buffet tips for weddings or corporate events. This step helps your caterer determine the food varieties they can offer. Below are 3 dinner party catering styles that add elegance to formal work dos.
Buffet With Flexible Options
Buffets are perfect if you're looking at creating a flexible menu for all your guests, even those with dietary issues. Buffet catering services consist of platters of food placed on central tables where individuals can serve themselves. This style allows attendees to choose the foods they like as there are many options available. Even more appealing, buffets allow you to present food in a creative and elegant style. For instance, you could set up interactive food stations, such as build-your mashed potato bar, or create a stunning world tour of cuisines in the venue. There are many benefits of organizing a buffet dinner party, like various food options and less serving time. Buffets require fewer wait servants, guests have control over their food portion, and serving a second round is allowed.
Plated-Style Dinners
Unlike buffets, plated dinners are more formal and elegant. However, planning for a plated dining style demands coordination between you and your guests. Typically, guests pick their preferred meals like you do when ordering pre-portioned recipes from reputable meal-kit services. Caterers often provide two to three food options so that guests can choose what they want. Each attendee is served an appetizer, the main dish or entree, and a dessert based on their pre-selected ingredients. A plated-style dinner has its advantages. It eliminates the need for lines because guests are served sophisticated meals while seated. The idea of meal pre-selection helps caterers determine the amount of food they need to prepare, hence reduce wastage. Since plated dinners are stylish, they boost elegance at corporate and wedding events.
Family-Style Catering Service
There is no better way for guests to interact during dinner than passing a bowl of mashed potatoes. To ensure attendees in your event connect while enjoying mouthwatering dishes, opt for a family-style dinner. This serving style mimics both the buffet and plated style dinner. So, instead of serving complete meals on a person's plate, waiters set platters of food on tables. That way, guests can serve meals without assistance. A family-style dinner setting creates intimacy among guests, whether you're hosting a corporate event for 100 people or a wedding for 50 individuals.
Choosing the right dinner party style for a business event or brunch wedding is essential if you want to leave a good impression on your guests. Depending on the mood you want to set, you can choose a plated dinner setting, buffet, or family-style dinner. Other options include floating supper, food trucks, and hors d'oeuvres service.