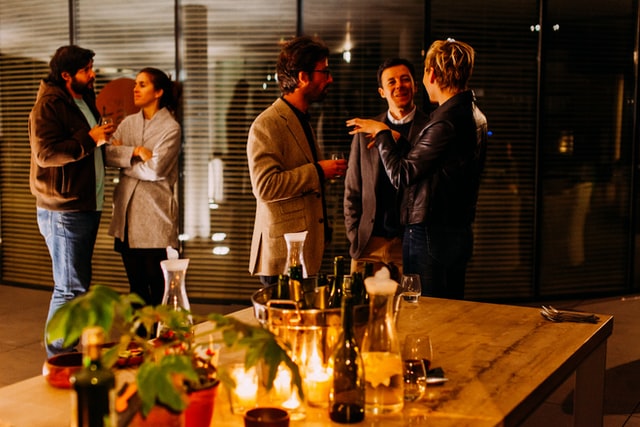 How Planning a Catered Office Party can Revive Your Workplace
By Kylee Ryers - 04/10/2021
Believe it or not, but improving employee morale could be the most efficient option for UK companies to start closing the country's widening productivity gap. While this might bring to light solutions like offering promotions or raises, something as simple as hosting an office party can be a great way to boost morale as well. From the many benefits that an office party can bring to how you can efficiently plan for one in regards to the food, here's what you should know.
The benefits of holding an office party
In addition to boosting employee morale, holding an office party for your employees is a great way to bring everyone together and show your appreciation as an owner or manager. Not only is a party a great way to get everyone together, though, as it's also a fantastic solution for getting to know everyone better, heighten motivation, and can aid in fostering a good workplace culture. In fact, a good company culture was found to be the most important factor in regards to employee retention, according to one Glass Door report. However, it's important to realize that adding the element of food is a great way to tie together any great office party.
When should you hire a caterer?
If you're simply celebrating the birthday of a co-worker, you might order a cake for the office and call it a day. For larger events, however, such as a holiday party or even an employee appreciation party, having the event catered can bring a casual and laid-back feeling to the party, and can turn any gathering into a true celebratory event. For example, while celebrating an employee's milestone years of service at the company with a handwritten letter can be a great way to recognise them for their accomplishment, holding a public celebration with good food present is an even bigger way to show your appreciation, and can allow everyone in the office to celebrate with them as well. In fact, when done right, workplace recognition can increase engagement by an impressive 60%, and can even increase the time that employees plan to stay with the company by at least two to four years, highlighting just how different details like food can make a difference.
Planning ahead is vital
When looking to reap the benefits of hosting a catered event like an office holiday party or employee appreciation celebration, planning ahead plays a vital role in ensuring that everything goes smoothly — especially when it comes to the food aspect. For instance, making note of any dietary restrictions is a great place to start, and can allow you to ensure that everyone will be included. Taking a vote on foods is yet another great way to go about planning ahead in regards to food, and will allow your employees to have some say on what will be served, thus increasing the chances that everyone will have a good time. From there, you'll only need to contact the caterer — and they'll take care of the rest.
Hosting an office party is a great way to increase morale and even boost employee retention, and there are many ways to go about doing so successfully. From ensuring that you plan ahead to recognising the benefits of holding such events, there's no question that morale and retention will both see positive results along the way.