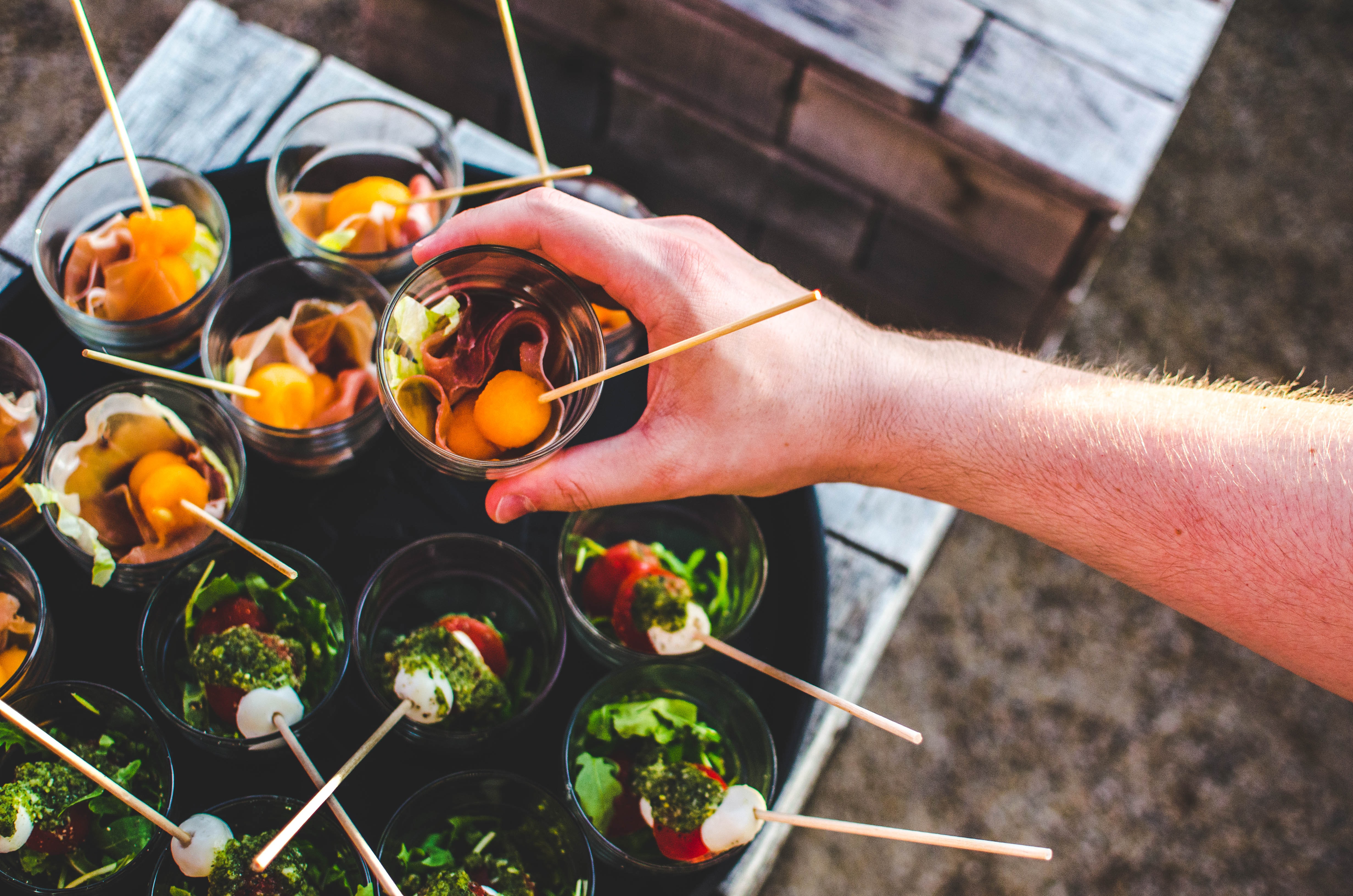 By Kylee Ryers - 09/03/2020
Grandparents are a beloved component of British families, since they play an important role in our health and wellbeing.
Recent research by scientists
from the Department of Social Policy has shown, for instance, that an emotionally close relationship between grandparents and grandchildren is linked to better mental health for both generations. If your grandparent or senior parent or loved one is about to celebrate a special birthday (think a number ending in 0), why not throw the party of a lifetime? Catering will help take the most difficult work off your hands but when it comes to choices, there are certain considerations you need to
discuss with your caterer
.
Foods that are Palatable
Around 110 million people
in the UK are missing teeth, and the largest percentage of them can be found in the senior population. Your senior loved ones may wear dentures, but there is no reason why they can't enjoy a wide array of canapés or dishes. Texture is key when making your choice. Crudités may be healthy, but they may post a biting challenge for older guests. Think of easy foods such as cheese rolls, soft wholemeal sandwiches, and canapes such as devilled eggs and cherry tomatoes on soft sandwich bread, goat's cheese and sweet pepper bites, or
smoked salmon and chive cream
on mini blinis.
Affordable Foods
If your loved one is
celebrating a milestone birthday
like their 70th or 80th, they may wish to throw a bigger party, inviting a big circle of friends and family members. Discuss more affordable food choices with your caterer and remember that options can still be healthy, even if they are less luxurious. If your senior loved one or their friends wish to contribute to expenses but
they are retired and saving funds
, key strategies include planning way ahead of the party, tracking spending on everything from food to party décor and entertainment, and using apps like Mint to keep an exact tally of monies spent. By planning ahead, you can avoid last minute expenditures – including the need for urgent shipping. Seniors who are on a budget may already be using smartphone apps to work out their spending, so create a special account if needs be so they can exclusively track their party spending.
Keeping it Healthy
If the older loved ones in your life have special dietary needs, ensure there is enough food to cater to these needs. For instance, older people with hypertension may require a low-salt diet. Because heart disease and hypertension are more prevalent in this age group, aim to serve a
wide array of Mediterranean-style foods
such as salads, low-fat cheese, and Omega-3-rich salmon. Ensure that a wide range of healthy beverages are also served. Your loved one will surely appreciate a glass or two of resveratrol-rich wine. Give spirits a miss if you can, serving mocktails (alcohol-free versions) of drinks like mojitos, caipirinhas, and daiquiris.
If you have a loved one who is celebrating a special occasion, make it easier on them by relying on a trusted caterer. Discuss any special dietary needs and make sure to include softer foods for guests with dentures. Finally, try to include healthy foods – including fruits and vegetables – on the buffet or canapés table, pairing them with red wine and beautifully flavored, 0% alcohol drinks.