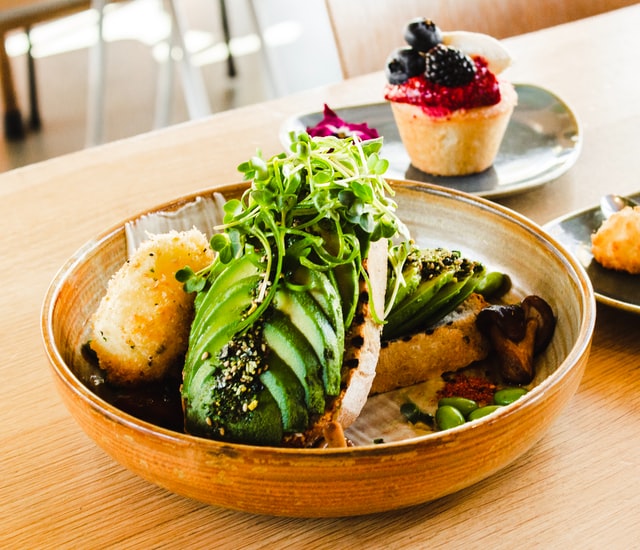 By Kylee Ryers - 26/01/2021
With Boris Johnson recently stating that it's "too early to say when restrictions will be lifted," events such as private parties and celebrations are still very much on hold. Indeed, events organisers are predicting a hiatus in their work until the later half of 2021, or even early 2022, owing to social distancing regulations and health concerns. If you have reason to celebrate an achievement, an anniversary or any other special date, then why not take advantage of this extended waiting period to plan a vegan party to be remembered? The following steps may be a good place to start.
A Party Filled With Colour
If you will be designing your party yourself, ensure that the colours you choose lift the moods and emotions of your guests. Various studies have shown that the colours that surround us have a profound effect on our mood and behaviour. For instance, Birren (2006) found that warm colours (such as red and yellow) increase more arousal than cool hues (such as green and blue, which calm people). Choose the mood you wish to instil, and make the appropriate selection. Your chosen hues can be present in the décor, lighting, and of course, the dishes and cocktails/mocktails you serve your friends. If you are having your event catered and you have chosen warm colours as your theme, for instance, ask your caterers for dishes made with beetroot, yellow and red peppers, and pumpkin. Present them on a vintage wooden table surrounded by flowers and leaves: this will add a cosiness to your party that guests will surely love.
International Flavours Are The Spice Of Life
If you would love to share the wonders of the vegan lifestyle with friends who are omnivores, why not entice them with hot food trends from around the world - including Korean kimchi, Filipino sweets like ube bread and cakes, Polish stuffed cabbage rolls (fill them with mushrooms for a vegan take on the traditional dish), and traditional American coleslaw. Many of these dishes are easy to put together. For coleslaw, for instance, choose red and green cabbage, and shred both finely. After washing and peeling off the outer leaves and removing the root, chop the cabbage in half. Use a knife to shred the cabbage into finer strands, and mix with the rest of your ingredients.
Lighting A Fire And Creating Ambience
If you will be celebrating a garden party, ensure that light plays a key role in your décor, since light (especially fire) can lend spaces a warm and cosy feel. Extra-large candles gracing the steps that lead down to your garden, garden torches, and an outdoor fire pit can be used. Try to find other ways to create an appealing ambience. This can be achieved through decorative lanterns strung through trees, floral decorations on tables, and a well-crafted musical playlist. Make more than one playlist so you have both ambient and party-style music you can switch to as the party gets into full swing.
Current C19 restrictions have left many longing for joyful social interactions such as barbecues, summer pool parties, and garden parties. If you are vegan and you have a life event or achievement you cannot currently celebrate, why not take the extra time to plan a beautifully designed bash? Colour, variety, international flavours, lighting and music are just a few categories you should pay heed to, although you can also look into aspects such as invites, the use of recycled plates and cutlery, and theming your event.