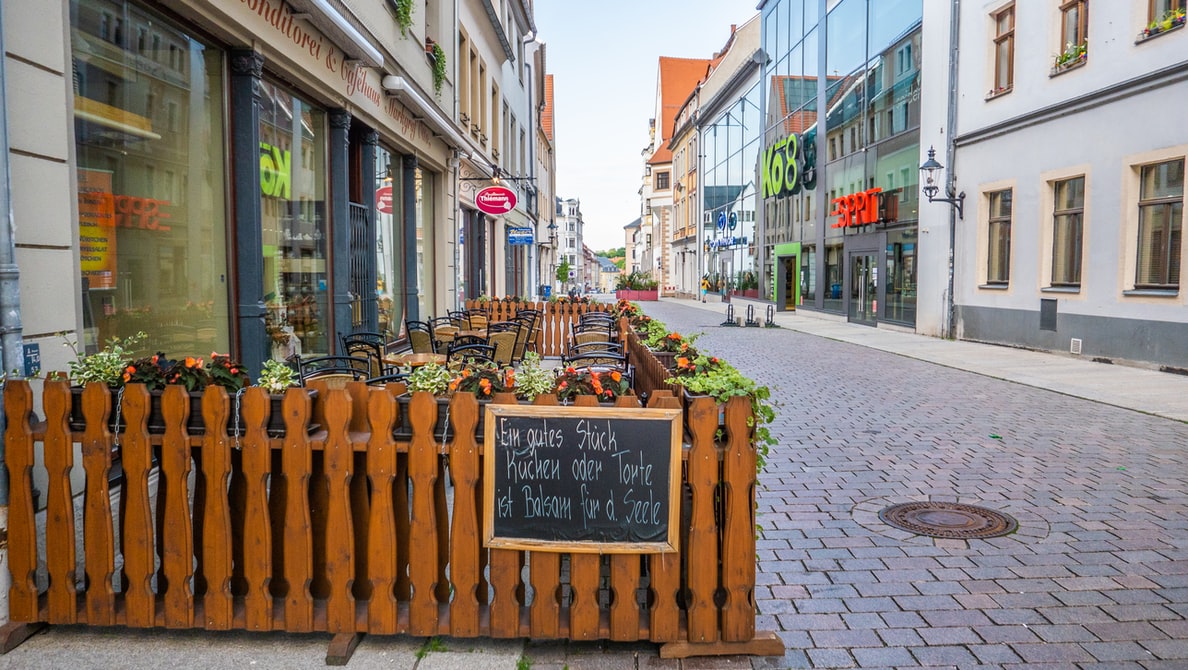 Ensuring Your Offering Clients a Clean, Safe Al Fresco Dining Experience
By Kylee Ryers - 09-09-2021
The pandemic may have put a major amount of pressure on the food and beverage industry across the globe but 2021 is definitely a year of recovery, with top catering companies showing that necessity really is the mother of invention. Top trends in the sector include healthy and plant-based foods, home gourmet experiences and sustainability. When it comes to dining away from home, al fresco is definitely the way to go, with nature-filled spots holding a particular appeal and offering guests the safe open-air experience they crave. Catering companies should have a firm health and safety policy in place — one that they can show potential clients to build trust and loyalty. The following are just a few strategies you may adopt to ensure diners have a safe and happy experience.
Drafting a Dedicated Cleaning Plan
Outdoor dining areas should be cleaned
and disinfected prior to the placement of tables, buffets, cocktail areas, and other features. Many venues have extended their premises or opened up previously unused opened spots like terraces with outdoor decking. These spaces should be pressure washed so that all grime and built-up dirt is removed. Venues should provide clean seating and tables and offer catering companies a
deep clean and disinfection
of the event space prior to an event. If you will be offering food prepared outside in a Josper grill or woodfired oven, these should be thoroughly cleaned inside and outside so that they are not eyesores for guests during their meal.
Keeping Spaces Free of Pests
Nothing quite ruins the mood of an outdoor event than the presence of rodents and other pests. The dining area should be devoid of garbage cans and if the latter are unavoidable (for instance, in the cocktail area), cans should be regularly cleaned and emptied — especially if clients are celebrating an event lasting for a few days. Inspect the area to make sure there are no items in which standing water can accumulate (think pots, old rubber tires, decorative pieces such as fountains and the like). Standing water is
particularly favoured by mosquitoes
and you don't want guests complaining about nasty bites. Make sure that the lawn is newly mowed and, if you are organizing a summer event, install outdoor fans to keep flies away.
Keeping Viruses at Bay
Social distancing will definitely be on caterers' radar for a few months or even a year, so ensure guests can congregate on standing tables (or tables with seats) that are at least six feet away. If you can, put up plexiglass or similar barriers between tables, simply to reduce the spread of spray-born droplets, which can be released when someone talks. Do not hold events in tents or dome-enclosed spaces, since this can interfere with the flow of air. Include additional measures such as measuring guests' temperatures at the entrance, offering a QR code for viewing menus, and offering alcohol dispensers for guests to keep hands free of germs.
Although the food and beverage industry is still finding ways to respond to current challenges, caterers offering outdoor dining experiences are definitely already on the road to recovery. One of the most important features of safe al fresco events is the incorporation of safety measures that can dramatically reduce or eliminate the chance of developing viral diseases. These include cleaning and disinfection and social distancing measures that can help guests enjoy themselves and enjoy an excellent meal or snacks without worrying about health issues.