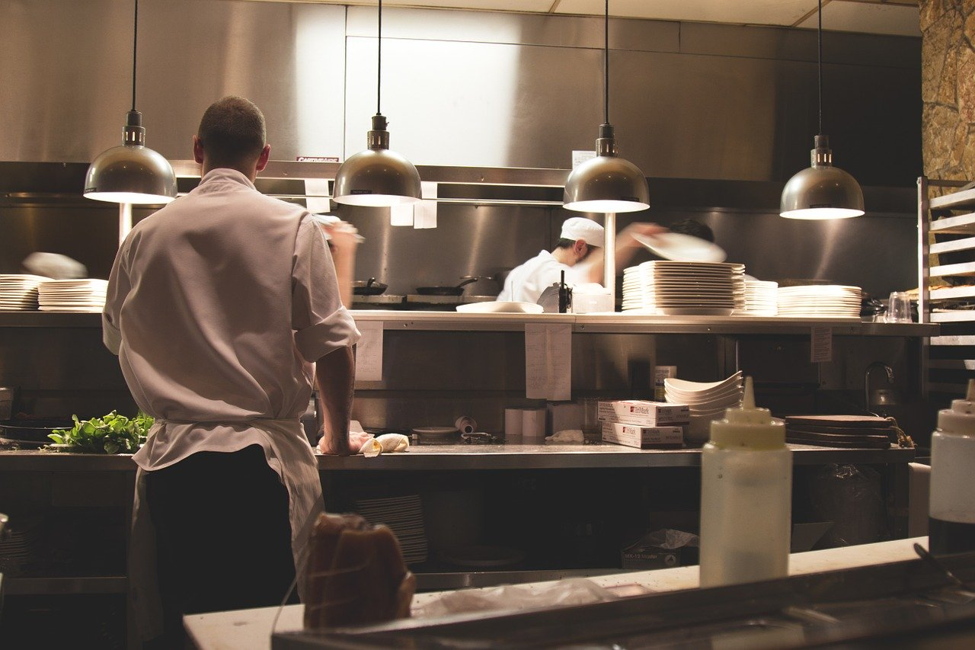 With 2020 in full swing, caterers are having to adapt to changing consumer habits. Food Stylist and Home Economist, Jill Weatherburn, shares her insights into what trends we should be looking out for this year and how these could help turn a profit.

Whilst many caterers have a unique flair to help them stand out in a crowded market, it is important to keep up to date with the latest trends. These trends could determine the difference between a good financial year or a bad one.
It is clear to see that catering has evolved over the past few decades to appeal to new audiences. Not only by developing dishes and recipes, but also how food is displayed on a plate.
Here are some of the catering trends to incorporate this year:
Buying locally sourced food
More than a fleeting trend, this is one of the most popular ways caterers are seeking to create healthy, fresh and better-tasting dishes. Locally sourced goods encourage chefs to be more creative with their menus. While shopping locally generally means seasonal produce, chefs are made to develop dishes based on what is available. This allows for imaginative and innovative recipes.
Locally sourced food also contributes to the local economy. It can be a little more pricey than produce sourced elsewhere and seasonal stock may run out, however customers are generally willing to pay more for locally sourced food, so this is definitely worth looking into in terms of turning a higher profit.
Moreover, buying local food is better for the planet and therefore improves reputation.
Buying in the local area and using local suppliers
, reduces transportation miles, protects wildlife and preserves farmland. With this in mind, restaurants and caterers are embracing the purchase of local food.
Increasing fruit and vegetable intake is a huge trend for 2020. As people aim to have a healthier lifestyle, they become more cautious about what to eat. The number of vegans in the UK has increased dramatically in the past few years, which is now massively affecting how restaurants and chefs serve customers.
Chefs are having to experiment more with meat alternatives to keep their dishes unique and enticing for vegan customers. With a number of competitors in the industry, having plant based dishes that stand out could be the difference between a successful business venture and being lost in a crowded market.
Reducing waste in a commercial kitchen is a trend all caterers should be working towards. Although this may be easier said than done, there are small changes that could be made which would make a huge impact.
One way to contribute to the zero waste movement is to donate leftover food to food banks. Caterers need to factor in the number of diners and food amount per person when creating dishes. More often than not, a lot of cooked and uncooked food goes to waste due to use-by dates or less customers than expected. Donating this food to a food bank reduces waste and helps those in need. Another tip to adapt to this movement is to be conscious of purchasing. Try not to over buy food produce which would later be wasted.
Aiming to reduce plastics is also an escalating trend which commercial kitchens need to consider. This is a fast progression to help zero waste movements which can benefit the planet. If caterers can prove to customers how they are reducing plastic waste it will encourage people supporting this to hire the company.
Health conscious customers are reducing alcohol consumption for a number of health benefits. Often, diners are looking for delicious mocktails which imitate their favourite alcoholic beverages. This trend is a great way for caterers and bars to be more creative with their drink menus.
Many young people now consider themselves to be alcohol-free. This means sales for alcohol-free beers and other classic non-alcoholic drinks have skyrocketed. If restaurants incorporate this trend into their drinks menus it could definitely improve drink margins.
The UK's 'grab and go' culture has thrived for years. People are often lacking time and convenience food is a great marked-up product which caterers and restaurants can take advantage of.
Again, as more people are being conscious about their health, well-balanced food to grab on the go are becoming a popular choice. Not only are these meals convenient for a work-life balance, but they are a popular choice for buffet lunches and snacks.
Each of these trends are growing consumer interests which restaurants and buffet caterers alike could look to incorporate into their business models. These trends could help boost profits and engage a higher customer retention.