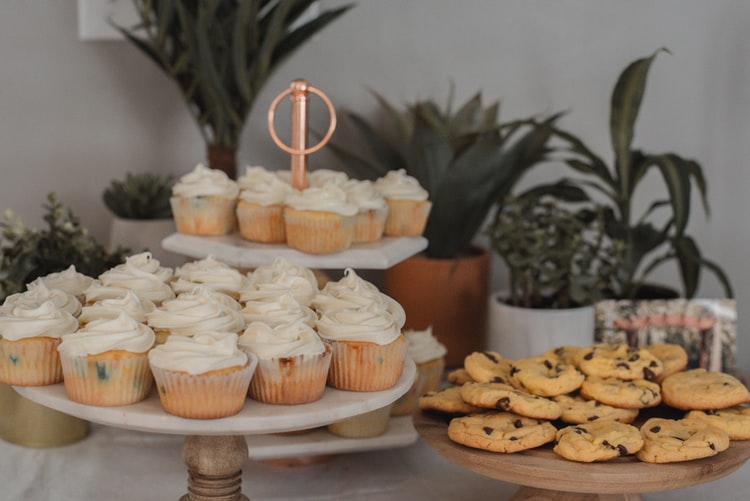 By Kylee Ryers - 15/11/2020
Baby naming ceremonies are booming in the UK, with around 10,000 being celebrated in England and Wales every year. These occasions are celebrated by religious and non-religious people alike: it is a fantastic way to announce a new name, but also to share anecdotes, poems, songs, and other meaningful references to a child's name. Currently, social distancing restrictions mean that you are not able to hold social gatherings indoors with anybody who is not part of your household. You cannot meet in private gardens either, so you may not be able to host a baby naming party just yet - but you can certainly plan for one. If your baby is due in a few months and you are hoping that by then restrictions will have eased, start planning a wonderful catering experience they will remember for many years to come.
Finger Buffets For A Stand-Up Garden Party
One of the characteristics of garden parties is that they encourage guests to mingle, interact, and move from table to table. For this reason, many baby naming party hosts choose to have cocktail tables with stools, so guests can mostly enjoy their treats standing up, moving from table to table. If you opt for this type of garden party, then a finger food buffet is an ideal way to keep things easy, neat and fuss-free. Just a few comfort finger foods that everyone seems to love include sandwiches served on a platter (make it exciting with flavours like chicken and bacon mayo, Jamaican jerk chicken, and seafood), dim sum platters, and fresh fruit skewers. You can also theme your buffet if your wish, focusing on Asian foods, luxury canapés, or vegan/vegetarian treats.
Celebrating Your Baby's Name
As the entire event is centred around the unique name chosen for your child, ensure that it is a big part of your celebration. Currently, a few trends in baby naming include flower names for girls (think Aster, Clover or Daisy), masculine flower names (Sage, Jared and Ren are just three), and one-syllable names (Skye, Ayn and Bay are growing in popularity). There are many ways you can incorporate beautiful names in your catering - either symbolically or by spelling them out. For instance, you can include the name on a celebratory cake, spell your child's name in balloons, or embroider or write a symbol or spell out your child's name in the packaging of favours you give guests at the end of the party. If you are into themed desserts, talk to your catering company about ideas for a cute cake or cupcakes. Instead of a traditional cake, you may prefer to have several 'cake letters' that spell out your child's name, or to have a cake shaped in the image your child's name conjures up. If you're up for a healthy cake, ask your caterers for a low fat or low-sugar cake flavoured with healthy alternatives like Xylitol or stevia.
Unforgettable Touches
Check out the latest trends in celebrations, including those you think your guests might find fun. If your friends are crazy about donuts, for instance, then including a donut wall bearing colours or decorations inspired by your child's name will delight them. Other ideas you may wish to adopt include enomatic machines (featuring top bottles of wine that can be enjoyed by the glass), mocktails and cocktails (include margaritas and daiquiris in the summer, and mulled wine or hot buttered bourbon in the winter), and ice-cream carts where guests can ask for cones or cups of their favourite ice-cream flavour. Guests love helping themselves, so ensure there are many attractive foods (both healthy and naughty) for them to choose from.
Baby naming ceremonies are booming across the globe, as they are seen as an attractive celebration for both religious and non-religious new parents. For your next event, a buffet (especially a finger buffet) is ideal, especially if you are hosting a garden party. Ensure that your baby's name features in some of the foods, and include appealing touches that guests will thank you for - including donut walls and, of course, a well-stocked bar serving visually appealing mocktails or cocktails.